Lodge Allan Wilson No 851 (Meets during the day) : FORTROSE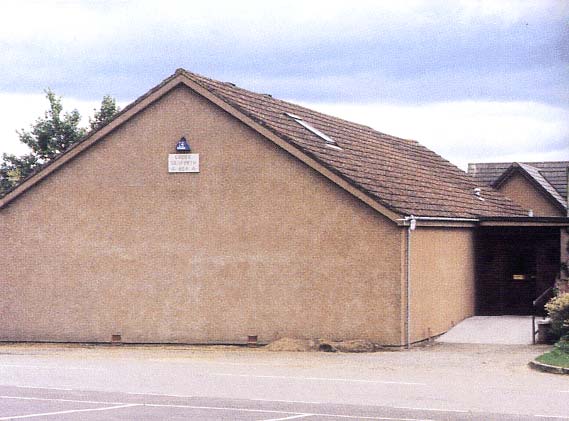 Allan Wilson No: 851 History
Lodge Allan Wilson meets in the premises of Lodge Seaforth, Fortrose. The Lodge originally met in Bulawayo, Zimbabwe but due to the troubles in that country the Lodge had to surrender its Charter a number of years ago.
However, because of the link between Major Allan Wilson after whom the Lodge was named and Ross-shire, it was decided to Repone the Lodge in June 2008.
The Lodge now operates as a very popular day time Lodge meeting in June, July and August.
LODGE DETAILS
GOOGLE MAP (click map where available)
LODGE'S OWN WEBSITE
Full meeting details are published in The Grand Lodge of Scotland Year Book
Lodge St Duthus No 82
MH, Queen St., Tain
Lodge St Duthus - No 82
Lodge Fortrose No 108
MH, 55-57 Kenneth St, Stornoway, Isle of Lewis
Fortrose Lodge - No 108
Robertson's Lodge No 134
MH, 12 Duke St., Cromarty
Robertson's Lodge - No 134
Lodge Fingal No 318
MH, Bridaig, High St., Dingwall map
Lodge Fingal - No 318
Lodge Seaforth No 854
MH, Station Square, Fortrose
Lodge Seaforth - No 854
Lodge Averon No 866
MH, Dalmore Rd., Alness
Lodge Averon - No 866
Lodge Ness No 888
MH, Outram St., Invergordon
Lodge Ness - No 888
Lodge Kyle No 1117
MH, Plockton Road, Kyle of Lochalsh map
Lodge Kyle - No 1117
Lodge Rosehaugh No 1216
MH, George St., Avoch
Lodge Rosehaugh - No 1216
Lodge St Martin No 1217
MH, 21 Argyll St., Ullapool
Lodge St Martin - No 1217
Lodge Loch Ewe No 1551
MH, Aultbea
Lodge Loch Ewe - No 1551
Lodge Allan Wilson No 851 (day)
MH, Station Square, Fortrose
Lodge Alan Wilson - No 851 (daytime)